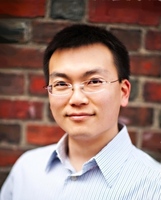 I am a postdoctoral fellow at Cornell University, appointed at the cross-disciplinary Cornell Tech with Professor James Grimmelmann of Cornell Law School. I am also a senior policy fellow with the Program on Information Justice and Intellectual Property at American University Washington College of Law, as well as a senior fellow for technology and innovation policy with the R Street Institute. I was formerly at Public Knowledge, the University of Colorado, and Knobbe, Martens, Olson & Bear.
My research focuses on the public effects of technology policy and intellectual property law, primarily patents and copyrights. Among other things, this has included studies on software copyrights and social media, patent eligibility and medical research, computer trespass law and competition policy, and copyright in texts of the law.
In addition to my research, I have represented nonprofits, scholars, and others through over 150 amicus curiae briefs and administrative comments that have been cited by the Supreme Court, D.C. Circuit, Ninth Circuit, and other courts. I write frequently for Lawfare, Slate, and other publications.
You can find me in the following ways. Note that I tend to use social media sparingly.